Overview: Understanding the conceptual differences between search engine optimization (SEO) specialist jobs and search engine marketing (SEM) specialist jobs can be a little confusing at first, and using the terms interchangeably, as is often done, can make matters even worse. Google defines SEO as "the process of maximizing the number of visitors to a particular website by ensuring that the site appears high on the list of results returned by a search engine." Good so far. But SEO is really a subset of SEM, which is a much larger category.
On-page SEO involves your usual incorporation of selective keywords into title tags, meta descriptions, heading tags, and alt text and social sharing of content, while off-page SEO involves the creation of high-quality backlinks (other authoritative sites linking to your site) and social bookmarking (Reddit, Stumbleupon).
SEM, as described by Wikipedia, is a form of Internet marketing that involves the promotion of websites by increasing their visibility in search engine results pages (SERPS) through optimization and advertising. So SEM includes SEO tactics, but several other search marketing tactics as well.
Clear as mud? Hang in there: In addition to SEO specialist jobs, SEM specialist jobs include paid search marketing jobs and PPC specialist jobs—those working with Pay Per Click (PPC) listings and online advertisements. SEM includes PPC campaigns and activities specifically, but if a job position requires SEO with paid search, then that's normally grouped under the SEM specialist jobs category.
So SEO specialist jobs and SEM specialist jobs shouldn't be referenced interchangeably because there are important distinctions to be made. Again, SEO is a component of SEM, which includes all paid search specialist jobs, PPC specialist jobs and social media marketing (SMM) jobs. (1)
Educational Requirements: The educational requirements of those we recruit for SEO specialist jobs and SEM specialist jobs will vary by position, especially for SEM specialist jobs, a recently created career designation with few formalized educational requirements. Most marketing firms and online businesses looking for SEM specialists typically require a bachelor's degree in marketing, communications, information technology or business from successful SEO specialist jobs or SEM specialist jobs applicants, not to mention one or more years of online marketing experience and proficiency in HTML, CSS and many of the common programming languages. (2)

Hiring Trends:
The future looks bright for SEO specialist jobs and SEM specialist jobs. The overall number of SEO jobs in the top 20 cities (such as NY, NY, Chicago, IL and San Francisco, CA) grew by 18% between 2012 and 2015, according to a survey conducted by Conductor Spotlight. This double-digit growth squares with the SEM job estimates from a late 2010 study conducted by the Search Engine Marketing Professional Organization's (SEMPO) Sixth Annual State of Search Engine Marketing Report, which predicted 14% growth from the search engine marketing industry in North America from $14.6 billion in 2009 to $16.6 billion by the end of 2010. Finally, the Bureau of Labor Statistics offers little guidance on SEM and SEO jobs, so the folks over at Fractl and Moz teamed up to drill down on 75,315 job listings posted on Indeed.com during June 2015 using job ad data with the following terms: content marketing or content strategy; SEO or search engine marketing; social media marketing or social media management; inbound marketing or digital marketing; PPC (pay-per-click) and Google Analytics. Their search results revealed a high volume of jobs with digital marketing (19.5%) and SEO keywords (15.5%), respectively. (3)(4)

Expected Salary: Candidates looking for SEM specialist jobs should expect an average salary of $45,000 per year, according to PayScale. Geographic location and years of service affect pay for this position, with the former having the greatest impact. GlassDoor.com listing the average pay at $63,342 in New York City, for example, and GlassDoor.com listed the average salary for SEO specialist jobs slightly lower, at $37,620 nationally and $62,342 in New York City. (5)

Typical Job Description: The folks over at Workable provided the following sample job description for an SEO/SEM search engine marketing specialist job. This is designed to assist HR talent professionals who need to create a job application that will attract qualified candidates, as well as job candidates who are seeking to understand the specific job duties and requirements of business development manager jobs.
Job brief
We are looking for an SEO/SEM expert to manage all search engine optimization and marketing activities.
You will be responsible for managing all SEO activities such as content strategy, link building and keyword strategy to increase rankings on all major search networks. You will also manage all SEM campaigns on Google, Yahoo and Bing in order to maximize ROI.
Responsibilities
Execute tests, collect and analyze data, identify trends and insights in order to achieve maximum ROI in paid search campaigns.
Track, report, and analyze website analytics and PPC initiatives and campaigns.
Manage campaign expenses, staying on budget, estimating monthly costs and reconciling discrepancies.
Optimize copy and landing pages for search engine marketing.
Perform ongoing keyword discovery, expansion and optimization.
Research and implement search engine optimization recommendations.
Research and analyze competitor advertising links.
Develop and implement link building strategy.
Work with the development team to ensure SEO best practices are properly implemented on newly developed code
Work with editorial and marketing teams to drive SEO in content creation and content programming
Recommend changes to website architecture, content, linking and other factors to improve SEO positions for target keywords.
Requirements
Proven SEO experience.
Proven SEM experience managing PPC campaigns across Google, Yahoo and Bing.
Solid understanding of performance marketing, conversion, and online customer acquisition.
In-depth experience with website analytics tools (e.g., Google Analytics, NetInsight, Omniture, WebTrends).
Experience with bid management tools (e.g., Click Equations, Marin, Kenshoo, Search Ignite).
Experience with A/B and multivariate experiments.
Working knowledge of HTML, CSS, and JavaScript development and constraints.
Up-to-date with the latest trends and best practices in SEO and SEM.
BS/MS degree in a quantitative, test-driven field. (6)
References:
Rende, Nicole. What's the Difference Between SEO and SEM? [FAQS], Hubspot. June 9, 2014. (Accessed Aug. 10, 2016).
Becoming an SEM Specialist. MarketingCareerEdu.org. (Accessed Aug. 10, 2016)
Stebbins, Charity. [Data] SEO Jobs are Up 18%, and the Average SEO Salary Is Soaring. Conductor Spotlight. March 5, 2015 (Accessed Aug. 10, 2016) and The Sixth Annual State of Search Engine Marketing Report (Accessed Aug. 10, 2016)
Libert, Kellsey. The Inbound Marketing Economy. Fractl. July 21, 2015 (Accessed Aug. 10, 2016)
Search Engine Marketing (SEM) Specialist Salary. PayScale.com. (Accessed Aug. 10, 2016) and GlassDoor.Com SEM Specialist Salaries. (Accessed Aug. 10, 2016) and GlassDoor.com SEO Specialist Salaries. (Accessed Aug. 10, 2016)
Workable. Search engine marketing specialist (SEO/SEM) job description. (Accessed Aug. 10, 2016)
Victoria James Executive Search Is An Equal Opportunity/Affirmative Action Organization
Victoria James Executive Search is an Equal Employment Opportunity and Affirmative Action organization, providing reasonable accommodation to qualified individuals with disabilities and disabled veterans in job application procedures.
If you're having difficulty using our online system and need accommodation due to a disability, contact us about your interest in employment by sending your resume to vjames@victoriajames.com or calling us at +1-203-750-8838 weekdays from 9 am to 6 pm EST.
We specialize in placing mid- to senior-level candidates in the direct marketing, online, digital, ecommerce and interactive fields. Below you'll find links to positions for which we're ACTIVELY RECRUITING, or you can register below.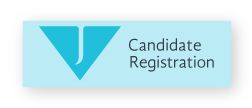 What Are You Searching For?
Follow the links below to view jobs in SEO, SEM, Paid Search Marketing and PPC for which we are currently seeking qualified candidates: