5 Steps to Successfully Manage Diversity in the Workplace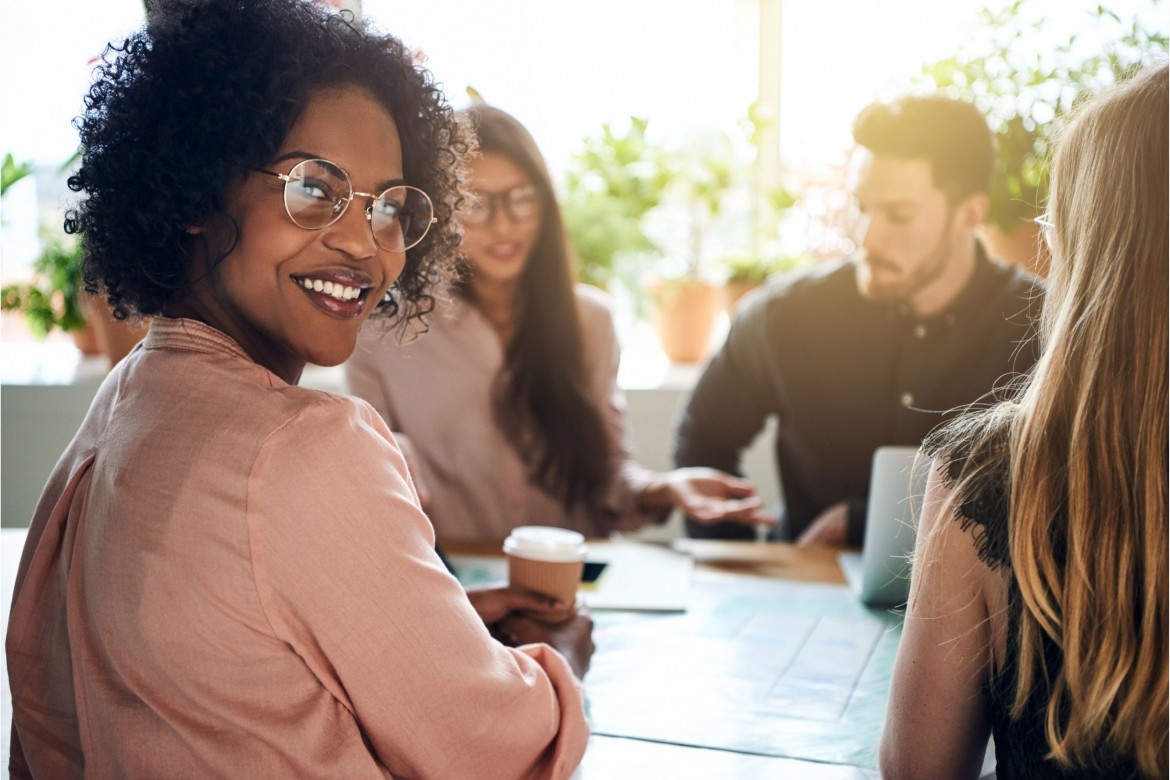 To see growth within your business, you need to earn the respect of your target audience. Your potential clients or customers are not just looking for products and services to improve their daily lives. They also want to find brands that share the same beliefs, morals, and values.
The things that matter the most to your company will attract specific types of customers. By focusing on important topics that affect millions of lives, such as the need for more diversity in the workplace, you show your audience that you care about their needs and overall well-being.
5 Steps Toward Adding Diversity to your Workplace
Adding diversity to your workplace is a positive step in the right direction that will benefit your brand and your employees. Here are a few things you can do to prepare yourself and your business for a more diverse work environment:
1. Stop Thinking About Diversity as a Trend
While diversity may be a popular topic these days, it is not a fad, buzzword, or trend and should never be treated like one. While temporary programs and initiatives can be resourceful when increasing diversity, they should only be temporary.
Creating an inclusive workplace that caters to the needs of each employee is something that you will need to work on improving each day, just like your sales team works to find new leads or your marketing team works to create a unique and innovative ad strategy. There will always be room to do better when it comes to diversity in the workplace.
2. Create Talent Pipelines by Building Reliable Connections
Ensuring you have the correct standards for interviewing and hiring diverse job candidates is a crucial step toward adding diversity to your business. It's essential to look outside the norm when creating a diverse pipeline and seek out talented candidates in areas you may not have considered in the past.
3. Create a Culture for Your Empathetic Brand
Don't expect the transition to a diverse workplace to be a smooth one. As with any new process, there will be struggles and challenges along the way. But as long as you admit your mistakes and encourage your workers and partners to do the same, you will be on your way to a successful change. By learning how to bring out the best in others, you will successfully create an empathetic culture for your workplace.
4. Ensure Your Policies Will Stand Against Systemic Inequality
One of the key things to keep in mind when creating an inclusive brand is to ensure your policies are not promoting systemic inequality. Taking steps to be sure that your family leave policies include more than just traditional couples, for example, is one of the many ways you can be sure systemic inequality is no longer an issue.
5. Learn To Make Diversity a Key Part of Your Hiring Process
Even the smallest steps can make a big impact. Make sure that your hiring managers are not just hiring workers who remind them of themselves. Start by making it mandatory to interview a diverse group of candidates for all job positions. Create a hiring process that shows you are serious about adding on more diverse workers.
To Learn More About How to Enhance Diversity Within the Workplace, Contact Us
Are you ready to make a positive change that will impact your business for years to come? Start by inquiring about diversity at work and learn how to make it an essential part of your company's hiring process. To get started, get in touch with the experts at Victoria James Executive Search, Inc. We take pride in the services we offer to human resource professionals and hiring managers who work for major corporations and those who represent small businesses. Give us a call today to learn more.