Employee Turnover: Top Tips For Recruiters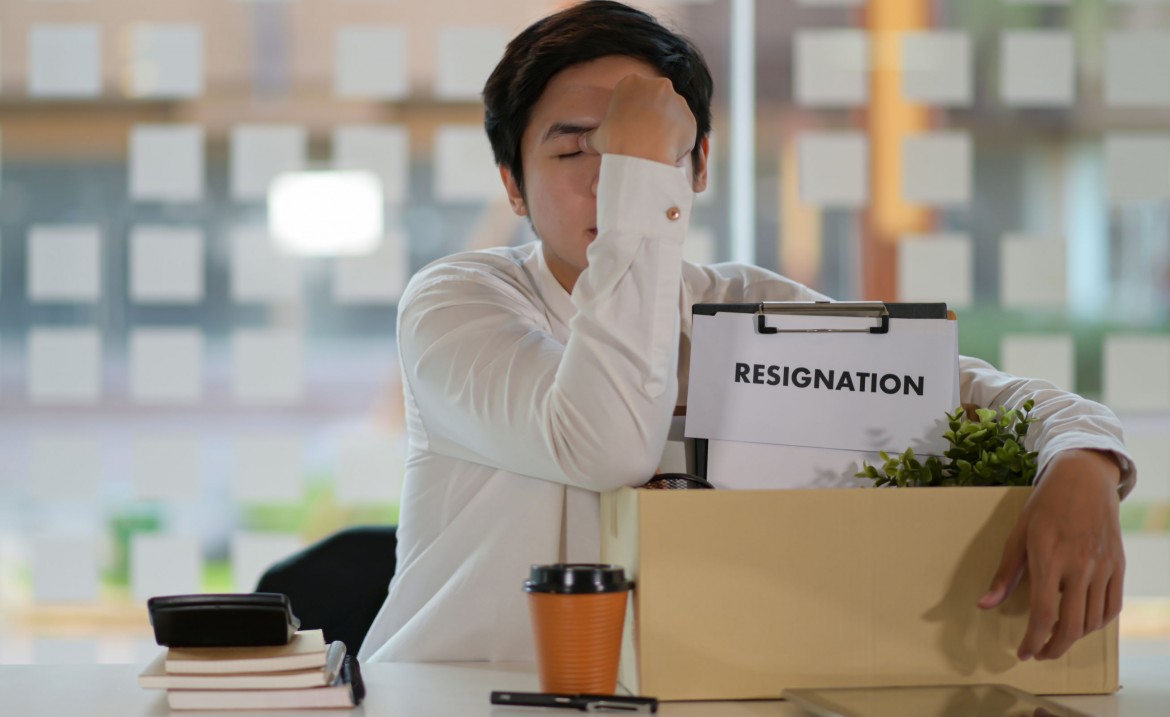 Employee turnover is an unfortunate problem that many companies face. Sometimes it can be easy to identify what is causing employee turnover and what you can do to stop it. Other times, it can be hard to pinpoint the problem. There are numerous reasons for employee turnover. If employee turnover is an issue for you, here are a few tips.
Examine Your Hiring Process
Employee turnover and employee retention often start with the hiring process. After all, if new employees are not the right fit for the job, they are less likely to have long-term success. If you are hiring people too freely, it may go on to cause employee turnover. Likewise, employee turnover creates a need to constantly hire new employees. This problem can also create a constant loop of issues related to the number of employees your company can keep. The hiring process can be long and tedious but is necessary to ensure your company's success. Make sure candidates fit your company's vision and are motivated to achieve long-term success. To improve your process of choosing a candidate, try implementing a series of assessments, such as asking critical-thinking questions or running pre-employment screenings.
Make Sure Wages and Benefits are Up to Date
With inflation constantly changing and the economy fluctuating, the value of salaries and wages are constantly changing. This fluctuation causes employees to face a higher cost of living and may lead to drastic housing and financial decisions. If your wages are not growing with inflation, your employees may be forced to find another job where they can fulfill their financial needs. Be extra mindful of employee retention during periods of high inflation or when the housing market increases. Your employees' wages take a drastic hit, and they may be struggling to make ends meet during this time. Since this is a highly sensitive topic, some employees may not feel comfortable discussing this topic with you. They also may be very happy with their position and disappointed that quitting is their only option to make ends meet. To avoid any scenarios like this with a team you highly value, allow wages and benefits to reflect changing times and markets. With this in mind, benefits are also a crucial concern for many employees. Health, dental, and retirement benefits are more important than ever. A candidate may prefer a job with better health and dental benefits to care for their family even if the salary is lower. If you already offer these benefits, make sure that they are up to date and each one of the healthcare benefits your company offers is reputable and trustworthy.  
Offer Incentives
Employee incentives are a great way to reward employees for their hard work and keep them engaged. Friendly competition within your team will increase motivation and morale. Your employees will likely go the extra mile for you if they know you are also going the extra mile for them. For example, you can have a sales competition with the winner getting a gift card to their favorite restaurant or even a small bonus. This is a great way to keep your team connected, engaged, and happy so they do not begin to think that their company does not care about them.
Be Wary of Bad Attitudes and Employees Lacking Motivation
In the hiring process, it is essential to identify candidates with bad attitudes since they can eventually cause a detrimental impact on your team. A bad attitude can spread among current team members. This can leave you with an office of unmotivated employees that are more likely to leave. 
If you need more tips on how to prevent employee turnover, contact Victoria James Executive Search, Inc. at (203)750-8838. We are a team of experts that help match the best talent to companies they can thrive in. Contact us today to discuss a strategy for your team.