The Post-Interview Black Hole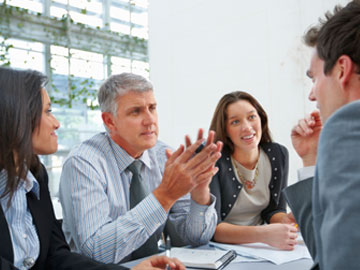 Today, you are a human resources professional. Today, you interview candidates for positions at your firm. But not that long ago you were a candidate. And you did what every good candidate does. You did your homework. You prepared. And it went well. Everyone was friendly and encouraging. You thought, "I have a real shot at this job." Everyone shook hands and you went home and waited. And waited. And what happened? Nothing happened. No phone call. No email. No note. No text message. No nothing.
We've ALL been there. The Post Interview Black Hole. No feedback. Just dark matter.
As an executive recruiter it's my job to set up the "first date." Then I need to know how it went. Will there be a second date? Is this person right for you or not? Why? I want to "fix you up" with people you'll like. Appropriate feedback helps us be more effective on your behalf.
Unfortunately, we often have to chase after that feedback. And sometimes that feedback is just the bare minimum: "not a fit" doesn't constitute a helpful response. It won't help us improve our performance, either. It won't help an internal or external recruiter—and certainly not the candidate.
Just as importantly, it won't help us increase our chance of matching you with "mr. or ms. right" the next time. You need to fill in the picture: let us know why it's "not a fit."
And by the way, it's good business, too. Good relations help maintain a good public image for your firm. After all, the person sitting across from you today may be working for your competition tomorrow. Who knows, the candidate you are interviewing today may be interviewing you tomorrow—it's a small world.
And, yes, executive recruiters are guilty, too—of not getting back to our candidates when we do get appropriate feedback. We definitely have to work harder on this missed opportunity for helpful communication.
We think this is an important issue. We welcome your opinions and feedback. What have your experiences been like? Let us know. And if you think this is all feel good nonsense, let us know that, too. We want to have a dialog with you. We want to know what you think. We value your opinion.
➤ Get news like this delivered right to your inbox – click and subscribe to our mailing list today!