3 Ways Recruiters Help HR Professionals Find Better Talent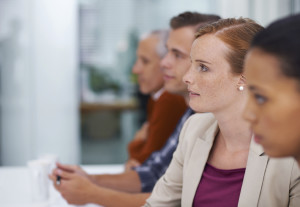 Have you considered the strategic advantages of hiring a recruiter to help fill your next job vacancy?
Maybe you're an HR talent professional and you're down on recruiters, like some other people. I can understand that. Recruiters have taken as much flack as used-car salesmen in recent years. Job seekers believe they aren't genuinely interested in helping them find new jobs and that they ask intrusive questions like, What did you get paid at your last job? But recruiters get a bad wrap. Many of us offer free career coaching and interview preparation even as we work extremely hard to find the best candidate for the hiring company. What's more, we're willing to ask some probing questions so that you, the HR talent professional, don't have to.
Sure, in an ideal world there would be no need for recruiters: Organizations would replace low performers with a plentiful pool of accomplished, engaged future employees—high performing talent who possess 85% of the job skill sets outlined for every advertised vacancy; these folks would be knocking down your door. You'd have all the marketplace research needed right at your fingertips, including new hiring trends, best practices at other companies and what your competition is doing. Relationships with employees would feel like family; they'd have clearly defined career paths and would never want to leave.

1. Research, Resources and Time to Find the Best Hire
But then you would wake up and smell the coffee. In reality, workers leave their jobs all the time for understandable reasons, including a poor relationship fit between the hiring manager and new hire. This avoidable situation can be solved through the outsourcing of new hires to specialist recruiters, who can help manage the risk of making poor hires. What's more, you probably don't have the research, resources, or time needed to make good hiring decisions compared to specialist recruiters, most of whom having decades of experience working with a cross-section of companies in your industry. Also, owing to the diversity of their experience with companies in your industry, they often have a pulse on things like hiring and salary trends for a variety of positions, as well as what's working and what isn't working in terms of talent acquisition at other companies who do what you do. This can be extremely valuable and save you and your organization a great deal of time and money.

2. Accountabilities for New Hire Performance
Houston, we have a problem—a problem finding the best employees, even at our best companies. Topgrading surveys conducted among top human resources executives at Global 100 companies found that 75% of the people hired by the biggest and most sophisticated companies turn out to be a disappointment, and that most managers have learned to live with only 25% high performers (A Players), about 50% adequate or good performers (B Players), and 25% poor performers (C Players).
Recruiters help change these outcomes through accountabilities for new hire performance. Reputable recruiters have the confidence to offer a 90-day performance guarantee for new hires. If the new hire leaves or turns out to be a bad fit, recruiters will undertake a new search for the hiring company at no additional cost. Others go further, documenting the new hire's performance throughout the hiring process and offering check-ins at 30, 60 and 90 days with new hires and their hiring managers. These detailed reports from recruiters can maximize the impact of HR talent professionals, as they learn, iterate and continuously improve their job search process.
3. Managing the New Hiring Process
Finally, recruiters manage the hiring process from start to finish—so you don't have to! Hiring a recruiter frees you up to do what you do best so we can do what we do best.
Will you try to cut you own hair and that of your children just because you can buy hair clippers now on Amazon? Think of the margin for error, and the potential embarrassment you'll feel from having done it wrong. Why not visit a hair stylist that you trust? A similar risk of public failure applies to attempts to recruit for yourself, just because the internet now offers job sites. If your search for a new hire becomes overly prolonged or you make a bad hire the cost will turn out to be a lot more expensive than a recruiter's fee (or a bad haircut).
What Are You Searching For?
Let us apply our considerable skills and experience for you. If you've worked with Victoria James Executive Search before, you already know how we provide strategic value for our job seekers and HR talent professionals.
All Victoria James Executive Search recruiters have a proven track record of senior-level placements at Fortune 500 firms as well as start-ups.
Smile! We leave with the following superb job-interviewing tip guaranteed to land your next job with style
from the folks over at The Poke in the UK (try these at your own risk

):
If asked where you see yourself in five years, get up and tip your interviewer out of his or her chair. Then sit down and say, "Here." Break open a Coke.
➤ Get news like this delivered right to your inbox – click and subscribe to our mailing list today!
---
References:
• Why Recruiters Will Be At the Heart of our Corporate Future
http://www.eremedia.com/ere/why-recruiters-will-be-at-the-heart-of-our-corporate-future/.
• Cashing In On the Real Value of Recruiters
http://theundercoverrecruiter.com/cashing-real-value-recruiter/
---
We can help you reach your goals.
Victoria James Executive Search has extensive experience recruiting mid- and senior-level sales and marketing executives and knows how to find talented A Players that will help you reach your goals. Here are some of the sales jobs for which we are currently recruiting:
Let us help you reach your recruiting and job search goals.
Contact us today!